Profile
Dr David Wabnitz – MBBS, MS, FRACS (OHNS)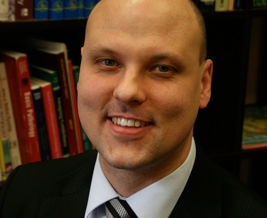 David initially graduated from the University of Adelaide in 1998 and completed his surgical training in Adelaide and Darwin. During this time, he carried out research under the supervision of Professor PJ Wormald, which resulted in the awarding of the Maurice H Cottle Award for Best Clinical Research by the American Rhinological Society in 2003, as well as the degree of Master of Surgery from the University of Adelaide in 2005.

After receiving his fellowship with the Royal Australasian College of Surgeons in Otolaryngology – Head & Neck Surgery, he undertook further postgraduate training overseas having been awarded the Mark Jolly Travelling Fellowship. During 2007, David completed an Advanced Fellowship in Paediatric Otolaryngology – Head & Neck Surgery at Starship Children's Hospital in Auckland, New Zealand. Upon his return to Adelaide, David commenced in private practice as well as being appointed to the position of Visiting Medical Specialist at the Women's & Children's Hospital.

David has published articles on a variety of ear, nose, and throat topics including ear anatomy, otitis media/grommets and quality of life, cholesteatoma, Aboriginal ear health, symptoms and radiological features of chronic sinusitis, effect of saline on the lining of the nose and sinuses, healing of the sinuses following sinus surgery, and pain after different tonsillectomy techniques. David continues to review papers for a number of international ENT journals prior to their publication. He has also presented at a number of surgical conferences, and regularly lectures at various surgical and medical courses.

David is a Fellow of the Royal Australasian College of Surgeons, a member of the Australian Society of Otolaryngology Head and Neck Surgery, a full member of the Australian New Zealand Society of Paediatric Otorhinolaryngology, and a member of the Interamerican Association of Pediatric Otorhinolaryngology.
David is married with four children.
Memberships & Links